Past Events

This year, the Conestoga After Prom Celebration Organization (CAPCO) celebrates eleven years of providing a safe and fun evening for Conestoga juniors and their guests following the Junior Prom. The theme selected for each year's event adds to the fun and provides inspiration for the transformation of the school or offsite location. This year's theme, "Stoga's Got Game", has been preceded by many creative and exciting after prom celebrations.

2008

STARS

Co-Chairs: Betsy Fadem and Melody Ticknor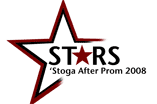 2007

CAPCO on the Road

(an off-site, all night trip to Hershey Park)

Chair:  Gabrielle Peracchia


2006

Stoga's Toon Town

Co-Chairs: Iris Coblitz, Susan Apathy, Judy Antzis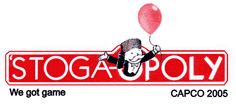 2005

'Stoga-opoly

Co-Chairs:

Amy Allen, Becky Axelsen and Diane Mayer

2004

T/Elevision

Co-Chairs:  Bonnie Lyon and Janet Barg-Walkow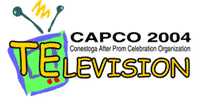 2003

Opening Night at the Movies

Co-Chairs:

Pat Clark and Debbie Obee


2002

World Tour

Chair: Bonnie Lyon

2001

2001: A Space Odyssey

2000

Street Party 2000

Co-Chairs:

Kathy Lieb and Mary Ann Robinson

1999

"Celebration '99 - The Last 10 Decades"

Co-Chairs:

Sandi Gorman, Katie McNabb, Ellie Bradley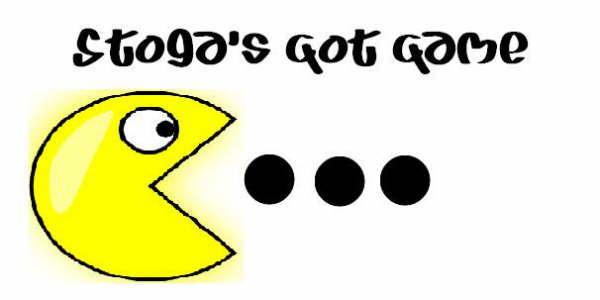 2009

Stoga's Got Game

(an off-site party at Dave and Busters)

Co-Chairs:  Katie McNabb and Joyce Laubach